In February 2012, SM launched new business initiative that specializes in travel and tourism. It acquired Hawaiian travel firm 'Happy Hawaii' and renamed it "SM Town Travel." It is helmed by CEO Kang Jung Hyun and "aims to create synergies" between SM's entertainment product and travel. One of its first products was to offer special concert packages for overseas fans to attend Super Junior's Super Show 4 Tour encore concerts in Seoul in May 2012.

In 2012 Yoon In Wan, the creator of the popular comic, 'The Blade of the Phantom Master', teamed up with S.M. Entertainment for a newwebtoon series titled 'ENT.' The webtoon released an illustration featuring Girls' Generation in cartoon form. From August 10–19 SM Entertainment held an IT exhibition, the S.M.ART EXHIBITION at the COEX Convention & Exhibition Center. SM also signed contracts with VISA & KB Card to start printing SM artist debut cards. In 2012 SM Entertainment was also accused of colluding with music distributors, but was cleared of the charge.



COEX
Convention & Exhibition Center
On August 16, the Seoul High Court revealed their verdict on the issue: "The FTC (Fair Trade Commission) has canceled
SM also partnered with Design House Inc., producer of magazines "Happy Homes", "Monthly Design", "Men's Health", and "Luxury," to create a new magazine called "The Celebrity." "The Celebrity" targets markets in Asia and around the world through mobile contents, on and offline magazines, and other publications.
The join between SM C&C and Woolim Ent.
SM Entertainment's broadcast sector,
SM C&C (Culture and Contents)
, acquired
Hoon Media
in 2013. Hoon Media is led by Lee Hoon-hee and is the production company behind popular KBS shows
1 vs 100
,
Heroines 6
,
Qualifications of Men
, and
Music Bank
. Hoon Media has also produced other entertainment programs on other cable channels.
A
ll corrective orders against SM Entertainment, and the lawsuit costs will be paid by the defendant."
In August 2013, S.M. Entertainment's subsidiary S.M. Culture & Contents (S.M. C&C) and
Woollim Entertainment
merged. The result was "Woollim Label", which was formed as an independent label within S.M. C&C. The merger is part of S.M. Entertainment's plan to be a major music company.
The stores will be called Sum Market, and plan to open up around South Korea.
The first Sum Market will open in front of SM Entertainment's office Building in Seoul next month. SM Entertainment currently operates Sum Gift Shop, which sells products relating to it's K-pop acts, and looks to move into products found at convenience stores, including food and drink. Fans will reportedly be able to purchase Girls' Generation wine, EXO seaweed snacks, Super Junior nuts, and more.The company is collaborating on the project with Korean retailer SSG.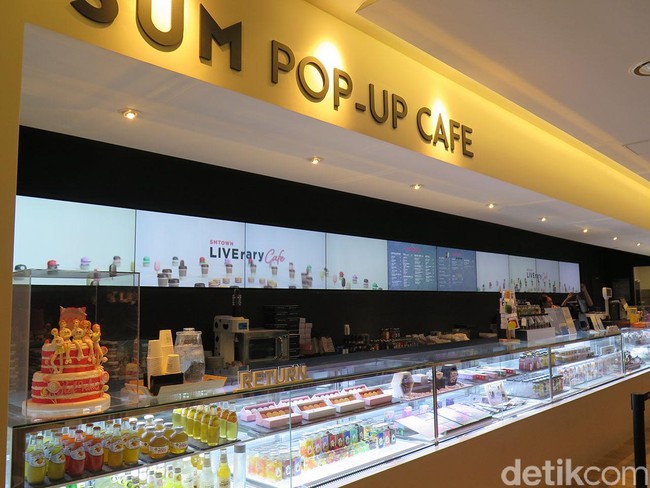 SUM POP-UP Cafe in SM Coex Artium
p/s I really want to go to SM Coex Artium because there are lots of interesting things.
References
http://www.kpopstarz.com/articles/269132/20160218/smtown-sum-market.htm
https://en.wikipedia.org/wiki/S.M._Entertainment